Gear, Gadgets, And Gifts
Practical accessories and assorted goods designed to make life easier and more enjoyable for RVers.
By Linneah Deighton, Associate Editor
Folding Kayak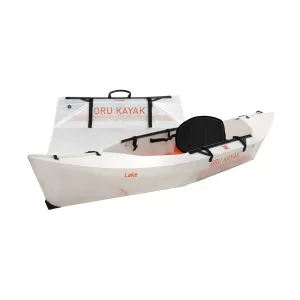 Origami has many practical uses — and not just in the crafting world. The Lake folding kayak from Oru Kayak assembles in just under a minute. This stable, beginner-friendly boat is small and portable, making it great to take along on your adventures. It weighs just 17 pounds and is constructed from 5-mm double-layered custom-extruded polypropylene with a 10-year UV treatment. The folding floorboard integrates with the cockpit to make a sturdy seating area, keeping the rest of the kayak flat for additional stability. The Lake+ is an upgraded version and features additional trim to the front of the floorboard, an adjustable backrest, and a seat designed to work with other Oru-brand seat cushion upgrades. Price is $499 for the regular Lake kayak; $699 for the Lake+; and $737 (Lake) or $907 (Lake+) for the essentials package, which adds a paddle and carrying pack.
Oru Kayak
(510) 518-3119
www.orukayak.com
---
Flea And Tick Spray For Pets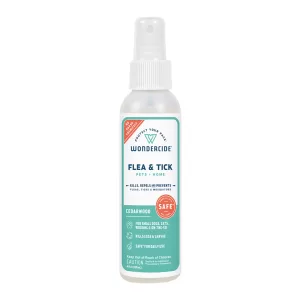 Tick exposure is a possibility year-round, although those pesky bugs are mostly active during warm months. As seen on "Shark Tank," Wondercide's Flea & Tick Spray for Pets + Home is a plant-powered product designed to be safe for your pets and inside your rolling or stationary home. It's made with steam-distilled natural essential oils and without phenols and phenolic compounds. The scented spray repels and kills fleas, ticks, and mosquitoes. By killing flea eggs and larvae and tick nymphs, it is possible to eliminate pests before they become a bigger problem. This product is said to replace conventional flea and tick protection and comes in a variety of scents, including lemongrass, peppermint, rosemary, and cedarwood. According to company literature, it's safe for dogs and cats of all ages when used as directed. Prices start at $13.99.
Wondercide
(877) 896-7426
www.wondercide.com
---
Pickleball Kit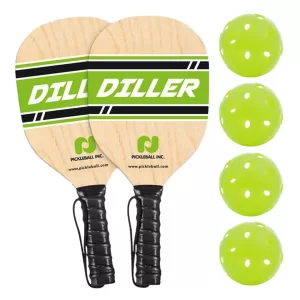 What is pickleball, you ask? For those out of the loop, it's a racket/paddle sport that combines elements of tennis, badminton, and table tennis. For those looking to enter the pickleball world, Pickle-Ball Inc.'s Diller Wood Paddle kit includes relatively lightweight and well-constructed paddles. Featuring 7-ply hardwood plywood, a reinforced neck, a cushioned grip, and a safety strap, the Dillers are said to be durable and easy to use. The paddles weigh roughly 10 ounces and measure 15.5 inches long by 7 inches wide. This bundle is approved for USAPA pickleball play and includes two Diller Wood paddles, four pickleballs, and a rule sheet. Price is $26.99.
PickleballCentral
(888) 854-0163
www.pickleballcentral.com
---
Mosquito Repellent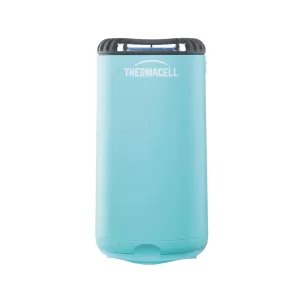 Whether out gardening, relaxing by the campfire, or simply watching birds from your chair, you likely have been subjected to itchy mosquito bites. Many solutions to this problem involve chemicals, sprays, or special candles. However, Thermacell's Patio Shield Mosquito Repeller provides hours of scent- and mess-free protection from mosquitoes. Rather than being powered by batteries or cords, it operates on 12-hour fuel cartridges. As a result, it's convenient and portable, making it ideal for when you plan on relaxing outside during the summer months. When powered, the device emits scent-free repellent, creating a 15-foot zone of mosquito protection within 15 minutes. Thermacell's synthetic allethrin formula is inspired by repellent extracts commonly found in plants; it has been independently tested and EPA-reviewed for safety and effectiveness. Price is $24.99 for one repeller, one 12-hour fuel cartridge, and three four-hour repellent mats.
Thermacell Repellents Inc.
(866) 753-3837
www.thermacell.com
---
Collapsible Water Carrier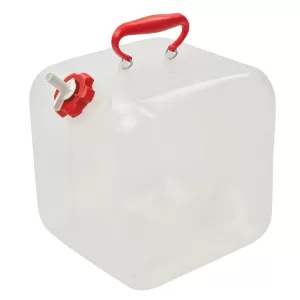 Have you ever needed to transport water somewhere but didn't want the containers to take up large amounts of space, especially after they're empty? The Reliance Fold-A-Carrier is a durable, collapsible water container that is BPA free. Even in freezing-cold temperatures, the plastic remains flexible. The leakproof spigot design offers an integrated on-and-off feature. The handle is attached via two sturdy metal clips and folds down, making the Fold-A-Carrier even more compact. Price is $11.99 (U.S.) for the 2.5-gallon size and $12.99 (U.S.) for the 5-gallon container.
Reliance Outdoors
(800) 665-0258
www.relianceoutdoors.com
---
Sealant

Dicor Products' Butyl Rubber Sealant is designed to provide an airtight, watertight seal between lapping substrates and joints. This easy-to-apply solvent-release butyl-based sealant adheres to a variety of clean surfaces, including TPO, EPDM, PVC, glass, metals, aluminum, concrete, wood, and some plastics stabilized to prevent deterioration and discoloration. The sealant resists degradation and can be used on skylights, vents, windows, and termination rails. When cured, the sealant has a puttylike consistency and is UV resistant.
Dicor Products
(574) 247-9235
www.dicorproducts.com
---
Cooler Insert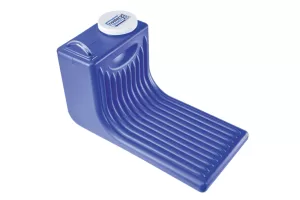 A family of avid campers from upstate New York created the Cooler Insert to keep coolers at fridge-like temperatures without food getting soaked from melted ice. The insert can be filled with ice cubes and water or filled with water and completely frozen like a rock, while being freeze/thaw stable. It measures 19½ inches long by 10 inches wide by 11¾ inches high and fits in coolers with up to 65 quarts of capacity, depending on their inside dimensions — yet it takes up less space than a 20-pound bag of ice. The insert's shape makes it easy to keep cooler items organized. And there's no need to remove the entire insert when it's time to drain the water; just pull the siphon tube over the edge of the cooler to remove the melted ice water. Price is $54.95.
SoCool Products
(888) 404-1514
www.coolerinsert.com
---
RV Awning
Today's RV owners enjoy technology and connectivity that simplifies RV living. Carefree of Colorado's Altitude is a 12-volt awning with a short arm length of 54 inches and an 8-foot projection when fully open. The Altitude features single-touch operation, so there is no need to hold down but-tons to extend or retract your awning. A motion sensor, available as an upgrade, automatically retracts the awning during sustained windy conditions to prevent damage. You can adjust the pitch of each awning arm independently while it's closed, and it'll self-level and remember to go to the same pitch the next time. The Altitude also features a Bluetooth-enabled Carefree Connects mobile app that allows RVers to adjust the awning, the LED light, and its wind sensitivity. You can also upgrade your existing manual or power awning roller assembly to the Altitude by replacing the current arms with the Altitude arm set and included electronics. Arm sets are available in a black or white finish. MSRP is $1,148.
Carefree of Colorado
(303) 469-3324
www.carefreeofcolorado.com
---
RV Products Submissions
To have a product considered for this column, please send information and a high-resolution photograph to [email protected].