Suspension System
Roadmaster's Comfort Ride suspension system for travel trailers and fifth-wheels is designed to significantly reduce problems such as "axle roll-up," which occurs during braking when the rear tires of a travel trailer or fifth-wheel are lifted enough to cause loss of traction; "chucking," which happens when a trailer encounters uneven pavement, causing the towing vehicle to rock forward and aft; and "suspension rebound," which occurs after a trailer tire hits an obstacle, causing the leaf springs and trailer to bounce like a pogo stick.
Comfort Ride shock absorbers are available for axle diameters of 2 3/8 inches, 3 inches, and 3 1/2 inches. The suggested retail price is $550. The shocks can be installed separately, but Roadmaster officials say for best results, Comfort Ride slipper leaf springs also should be installed. They are available for various axle ratings up to 8,000 pounds and have a suggested retail price of $975.
Roadmaster
(800) 669-9690
www.roadmasterinc.com
---
Countertop "Fence"
As you motor down the road, items on your RV's counter may also be on the move — as in rolling around and falling on the floor. To help keep countertop items secure, the folks at Leisure Innovations developed the Counter Corral.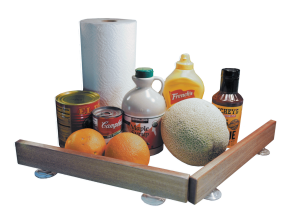 Counter Corral consists of four lacquer-coated hardwood "fences," each 14 inches long, 2 inches high, and 5/8 inch wide. Attached to the bottom of each fence are two suction cups that hold it in place on a counter. The fences can be positioned and repositioned as you please to corral items large or small and prevent them from wandering. The price is $39.95.
Leisure Innovations
(925) 567-3454
www.leisureinnovations.net
---
Power Awning
Dometic's 9200 Series Power Awning, introduced late last year, offers these features: 0ne-person operation; the new WhisperDrive motor; a patented Knee Action Design that flexes in moderate winds; a manual Rain Shed position that prevents rainwater from pooling on the awning; and a manual override. Available lengths range from 8 feet to 21 feet.

The awning housing is white, black, or silver. The double-sided vinyl fabric is available in azure, bark, maroon, meadow green, onyx, or sandstone. Retail prices for 9200 Series awnings range from $788 to $889.
Dometic Corporation
(800) 544-4881
www.dometic.com
---
Polishing Tool
When you tire of using elbow grease to remove brake dust, scuff marks, light scratches, oxidation, chalking, tarnish, bug splotches, and the like, you might give the Big Blue Buff Ball from Flitz a try. It is said to be safe for buffing and polishing wheels, headlights, painted and fiberglass surfaces, metals, plastics, and more.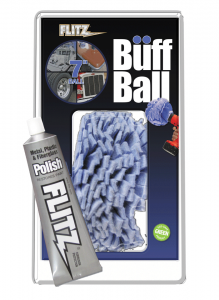 The Buff Ball is made of viscose fiber, a type of rayon. The ball attaches to any 3/8-inch drill or air tool. It is washable and reusable when used exclusively with Flitz polishing products. The X-Large 7-inch Big Blue Buff Ball has a suggested U.S. price of $44.59 ($55.74 in Canada), which includes a 1.76-ounce tube of Flitz Paste Polish (retail value $12.25 U.S. and $15.31 Canada). Buff Ball also is available in 5-inch and 2-inch sizes.
Flitz International Ltd.
(800) 558-8611
www.flitz.com
---
Travel Pillow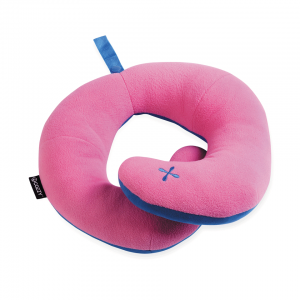 If you doze while in the RV passenger seat and wake up with a stiff neck, it's probably because you're nodding every which way like a bobblehead. BCozzy is a chin-supporting travel pillow designed to provide 360-degree support so that your head, neck, and chin remain upright when you're in a sitting position.
You can adjust the pillow to suit your sleeping position. It has a snap strap that attaches to a backpack or carry-on. Seven colors are available. The suggested price for the adult size is $29.97; child's size, $24.97.
BCozzy
www.bcozzy.com
---
Camp Chair
To maintain proper posture when you sit, your shoulders should be back, your chest should be out, and your lumbar area should be supported. Strongback Chairs are designed to keep you in that position.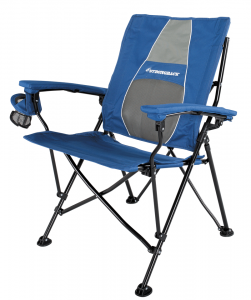 The Elite model, generally suited for people 6 feet or taller, has a seat height of 19 inches and a 23-inch seat width; it weighs 11.9 pounds. The Guru model, more suited for people 5-foot-10 and under, has a seat height of 16 inches and a 19.5-inch seat width; it weighs 10.5 pounds. Both models have patented frame-integrated lumbar support and a capacity of 300 pounds. Features include polyester tear- and wear-resistant fabric, a black powder-coated steel frame, a cup holder, and a carry bag. The price of Elite is $99.95; Guru is $79.95. Shipping is free.
Strongback Chairs LLC
(844) 778-7664
www.strongbackchair.com
---
Body Wet-Wipe
It's okay to skip a shower if you're conserving water or the holding tank is full, but that doesn't mean you have to stink to high heaven. Shower Pouch, from Nicety Solutions, lets you freshen up without water.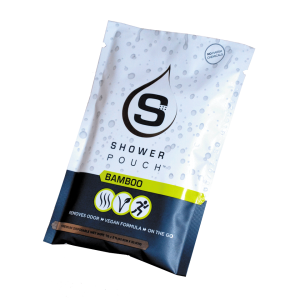 Each premoistened wet-wipe measures 2 feet by 1 foot — big enough for your entire body — and is said to be approximately three times thicker than a baby wipe. The vegan, hypoallergenic, and pH-balanced formula includes ingredients such as aloe leaf juice, tea tree oil, witch hazel, and willow bark, but contains no parabens, sulfates, or dyes. Three scents are available: bamboo, cucumber, and unscented. The price ranges from $15 for a pack of three to $40 for a pack of 10. First-time orders will receive a 20 percent discount by using the code "FMCA" at checkout.
Nicety Solutions LLC
(323) 694-0529
www.theshowerpouch.com
---
Rope Tightener
If you never got around to earning a Scout merit badge for knot tying, the Figure 9 Rope Tightener from Nite Ize could come in handy. The tool, available in small and large sizes, tightens and secures ropes without knots. It also allows you to safely release ropes under high tension.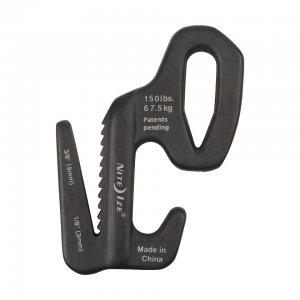 Instructions for looping rope through Figure 9's prongs are laser-engraved into the aluminum tool. The Figure 9 Large fits ropes from 1/8 inch to 3/8 inch in diameter. The tool weighs an ounce and is a tad less than 3 1/2 inches long and just over 2 1/2 inches wide. Its load limit is 150 pounds. The price is $5.09 without rope; $8.09 with a 10-foot rope included.
Nite Ize
(800) 678-6483
www.niteize.com
---
Park Posters
Between 1938 and 1941, the Works Progress Administration (WPA) produced a series of 14 promotional posters for the U.S. national parks. Although few of the originals survive, modern-day versions of the posters, similar to the WPA style, are available. They're from photographer and graphic artist Rob Decker, who was 19 in the summer of 1979 when he studied under legendary photographer Ansel Adams in Yosemite National Park.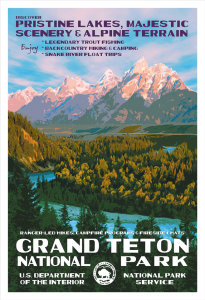 Decker has produced 52 parks posters. Each poster measures 13 inches by 19 inches and is numbered, dated, and signed by the artist. The cost is $35 per poster. Decker donates 10 percent of his profits to organizations that support America's national parks.
National Park Posters
(720) 442-8590
www.national-park-posters.com