Nesting Bowls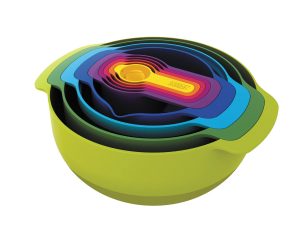 Did you hear about the claustrophobic astronaut? He just needed a little space. (Ba-dum ching!) Which brings us, in a roundabout way, to RVers, who are always looking for space-saving ideas. Here's one: The Nest 9 Plus, a nesting bowl set from Joseph Joseph.
The set's nine pieces stack together neatly. They include a 4.8-quart mixing bowl; a 3.2-quart colander; a 1.75-quart steel sieve strainer; a 0.5-quart mixing bowl; four measuring cups (1 cup, ½ cup, 1/3 cup, and ¼ cup); and 1 tablespoon. The mixing bowls have handles and wide, nonslip bases. All pieces are made of BPA-free polypropylene. The pieces should not be used in a microwave; all except the steel sieve are dishwasher-safe. The price is $50.
Joseph Joseph Inc.
(917) 338-0900
www.josephjoseph.com
---
Odor Absorbers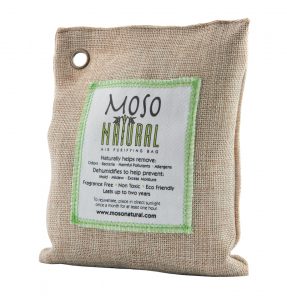 Is it time to freshen up your RV or another vehicle? Or possibly the refrigerator, your gym bag, or even your shoes? Moso Natural Air Purifying Bags come in a variety of shapes and sizes, and they're billed as a natural way to absorb odors and freshen the air.
The bags' only ingredient: moso bamboo charcoal, which contains millions of tiny pores that absorb bacteria, moisture, and odors. Each bag is said to be effective for up to two years. Once a month, bags should be placed outside in direct sunlight to rejuvenate. Bags are available in five sizes. Prices range from $8.95 to $22.95.
Moso Natural
(877) 322-6911
www.mosonatural.com
---
Storage Bags
An RV fridge may harbor any number of particularly pungent foods. Elsewhere in the RV, unpleasant odors may emanate from clothes, shoes, dog food and treats, cigars, fish bait, or — ewwww — dirty diapers. Keeping such smells under wraps is the job of Smelly Proof Storage Bags, which also can be used to store and organize items.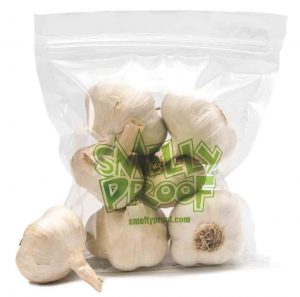 According to Smelly Proof's website, the resealable and reusable bags can contain the nastiest smells because they are made of a high-quality, nontoxic, medical-grade plastic that is thicker and more durable than most resealable consumer bags. Smelly Proof Bags come in a variety of sizes and styles. The suggested price for a pack of 10 large bags (8.5 inches by 10 inches) is $17.99; the price of 10 medium bags (6.5 inches by 7.5 inches) bags is $8.99.
Smelly Proof Inc.
(866) 515-9622
www.smellyproof.com
---
Extra Drawer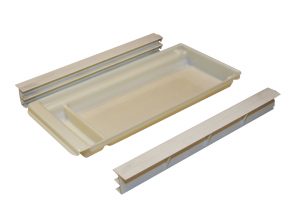 Running out of storage options in the RV? With Add-A-Drawer, from Smart Solutions, the space under tables, cabinets, and shelves can be put to good use.
Add-A-Drawer's double-rail channel design allows for installation on flat or lipped table styles. Add-A-Drawer consists of one 8-inch-by-17-inch-by-2-inch plastic drawer tray, mounting hardware, and two self-locking slide channels that help prevent the drawer from opening during travel. The price is $29.95. Other drawer sizes also are available.
Smart Solutions
(630) 775-1517
(800) 227-1517
www.smartsolrv.com
---
Brake Control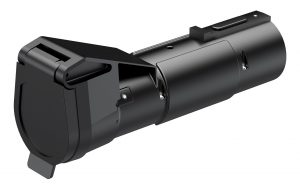 The Echo brake control, from Curt, plugs into your towing vehicle and wirelessly connects to your smartphone, from which you can control and monitor all trailer brake activity. The Echo comes with a customizable app for Android and Apple phones.
The weather-resistant Echo plugs into the standard seven-way RV blade socket at the rear of your towing vehicle, and it has a socket to plug in the trailer harness. A multicolor LED indicates power, trailer detection, and wireless connectivity. The Echo can be used with multiple combinations of vehicles and trailers. Control settings remain on if you make or receive calls or use navigation apps, but the manual override function is disabled until a call is completed. The manufacturer's suggested price is $261.84.
Curt
(877) 287-8634
www.curtmfg.com
---
Collapsible Teapot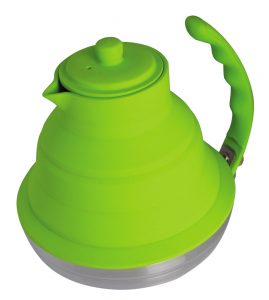 Cheerio, old chap. You don't have to be British royalty to enjoy a spot of tea. And whether you'll be boiling water for tea, soup, or what have you, the Collapsible Tea Kettle from Better Houseware Corp. may serve you well.
The kettle has a capacity of 40 ounces, which is five cups. It's made of silicone and stainless steel, and can be used on induction, gas, and electric stovetops. When in use, the kettle is 5¾ inches high, but it collapses to 2½ inches for storage. It's available only in lime green. It is sold on Amazon.com for $29.99.
Better Houseware Corp.
https://amzn.to/2FmdRwZ
---
Electric Waste Valve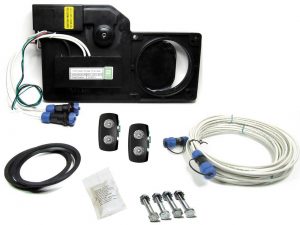 RVing, as you probably know, is all about having fun, except when you're emptying the holding tanks and struggling with uncooperative manual waste valves. Which is why at some point you may want to consider electric valves, such as a Pro-Series kit from Drain Master. Various Pro-Series kits are available, and most have switches on the RV's interior and exterior. With the push of a button, a valve opens or closes in less than a second.
Pro-Series waste valves operate with 12-volt-DC power and feature Drain Master's Smart Sensing Valve Technology (S2VT) for improved reliability and operation. Pictured is kit 5880, for one valve with two switches; its price is $291.50.
Drain Master
(877) 787-8833
www.drainmaster.com/rv
---
Braking System Monitor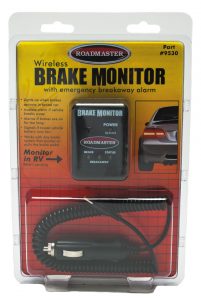 Motorhome owners who flat tow a vehicle are wise to invest in a supplemental braking system. Some come with a monitor that indicates whether the system is functioning. For those that do not, or do not provide detailed braking information, Roadmaster designed its Universal Supplemental Braking System Monitor (part 9530). It lets you know when the vehicle's brakes are being applied or released, and when they're being applied continuously, a situation that causes drag and excessive wear of the brakes and tires.
The monitor works with all braking systems that depress the brake pedal. The transmitter installs in the towed vehicle with only positive, negative, and brake signal leads; the receiver plugs into the motorhome's 12-volt-DC (cigarette lighter) socket. The monitor also issues alerts for low-battery and breakaway situations. The manufacturer's suggested retail price is $195.
Roadmaster Inc.
(800) 669-9690
www.roadmasterinc.com
---
Moisture Meter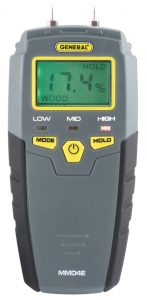 Mold, mildew, and wood rot are possible bad outcomes when excessive levels of moisture in an RV go untreated. With that in mind, the MMD4E Moisture Meter, from General Tools, may be handy for checking the wood frames of RVs (when exposed) and other interior components.
Moisture content is determined by inserting the device's 0.3-inch-long pin sensors into wood. The meter also can be used to measure the moisture content of drywall, a material not typically used in RVs, as well as firewood. Readings appear on a backlit LCD display. The meter is powered by a 9-volt battery, which is included. The price of the MMD4E Moisture Meter is $29.98.
General Tools
(800) 697-8665
www.generaltools.com